BTA Member Dealers Receive 2-for-1 Registration;
Can Use $150/$250 Discount Codes Received With Membership!
The 2017 Fall Colors Retreat is open to dealers from across the country.
#BTAAsheville

Planned and hosted by the dealer volunteer leadership team of BTA Southeast, the Fall Colors Retreat will feature a dealer panel, exhibitor round-table discussions and two educational sessions specifically selected for today's office technology dealers. In addition, the event agenda includes great networking opportunities and a Thursday evening dinner on the Biltmore Estate.
In addition, there will be time to visit with exhibiting sponsors, many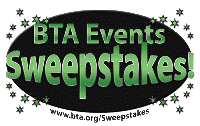 of which will hold drawings for great prizes during the event. Dealer attendees can also enter on-site for the BTA Events Sweepstakes.
Schedule of Events:
Thursday, Oct. 19
The Fall Colors Retreat will begin at noon with opening comments and lunch, followed by the first educational session and vendor round table discussions. From 4 to 5 p.m., the first part of the dealer panel will be held. Breaks between sessions on both days will give attendees time to visit with peers and exhibiting sponsors. At 6 p.m., buses will leave for the Biltmore Estate, where attendees will have cocktails and dinner at the Antler Hill Barn.
Friday, Oct. 20
Breakfast will be served from 7:30 until 8 a.m., followed by opening comments and the final educational session. Breaks, vendor round table discussions and the second part of the dealer panel will follow. At noon, the event will wrap up with closing comments and prize drawings.
Fall Colors Retreat Hotel Information
115 Hendersonville Road
Asheville, NC 28803
Phone: (828) 274-1800
Mention "Business Technology Association"
Room rate: $209/night
Fall Colors Retreat Education
Dealer Panel
Breaking Through Revenue Growth Barriers
Moderated by John Eckstrom, president & CEO, Carolina Business Equipment Inc.
Today, many dealers are a bit mystified at the lack of continued growth in their dealerships. It seems that their dealerships have plateaued. Yet, they continue to have visions of one day achieving greater levels of revenue but, perhaps, are uncertain of the next steps to take and the investments to make for continued growth. In this panel discussion, attendees will hear from fellow dealers who have overcome growth barriers — breaking through that revenue "glass ceiling" — whether through organic means or acquisitions. The insight and guidance shared by the panelists will serve to demystify the perceived inhibitors to growth. In this two-part session, attendees will gain some compelling action items to consider, returning to their dealerships inspired for growth.

Eckstrom is president and CEO of Carolina Business Equipment (CBE), located in Columbia, South Carolina. He graduated from the University of South Carolina with a degree in accounting. After college, he went to a local firm working in the tax department and then moved to a firm where his focus was bank auditing. After two years, Eckstrom moved into private business where he became branch controller for a Fortune 500 company. He then became director of finance for a manufacturing company and was CFO to a mechanical contracting firm. Eckstrom came to CBE in November 1994 as the company's controller and moved into the general manager position in March 1995. At the end of 1995, he purchased half of the company and became its president. In October 2000, Eckstrom purchased the rest of the company. CBE's corporate office is located in Columbia, South Carolina, and over the past 10 years the company has moved into three new markets, including Charleston and Florence, South Carolina, and Augusta, Georgia. CBE has also acquired two companies in the past six years and employs 44 people. Per Eckstrom, the most exciting aspect of the company right now has been the development of its Managed Network Services Division. This is an area where CBE has gotten glowing reviews and wide recognition.
Panelists:

Matt Jackson is president of Copynet Office Systems, located in Plano, Texas. He has served as president of the company, which is a Kyocera/Copystar, Savin and HP dealership, since 1990. Jackson is also a founding member and past president of the PRO Dealer Group, and is a member of the Rotary Club. He has been married to his wife Lauren for 25 years and has three children — Parker, Grace and Campbell. Jackson received his business degree from Stephen F. Austin State University in Nacogdoches, Texas.

David Polimeni is president and CEO of Rite Technology, Sarasota, Florida, which is a Ricoh/Sharp dealership with a large emphasis on solutions and MPS. He graduated college with a ministerial degree and spent the next 10 years in full-time ministry prior to entering the office technology industry 10 years ago. Rite Technology was founded in 1989. In the past three years, the company has grown from 17 employees to more than 30, all while nearly tripling its sales revenue. Under his leadership, the company has expanded its reach from the original single location in Sarasota to currently having three offices in Sarasota, Tampa and Fort Myers, Florida. Embracing the industry's progressions, he is positioning Rite Technology for continued exponential growth through a passionate focus on exceeding customer expectations and caring for Rite Technology's employees.

Tim Renegar is president and co-owner of Kelly Office Solutions, a Canon, Konica Minolta and Savin dealership located in Winston-Salem, North Carolina, with branches in Greensboro and Charlotte, North Carolina. Renegar has 35-plus years of management experience in the industry. He has worked in corporate environments such as IKON and Sharp Electronics, where he served as president of North Carolina, and in dealerships such as Charlotte Copy Data and Triad Business Systems, where he was executive vice president and co-owner. Renegar has also served on various manufacturing and leasing company advisory councils, and his dealership has been a BTA member for more than 20 years.

Aaron Rubin is co-founder and president of Docutrend Imaging Solutions, with offices in New York, New Jersey and Pennsylvania. He has been engaged in the office technology industry since 1992. Before founding DocuTrend, Rubin held several sales and sales management roles at a large dealership in New York City. His last position with that company was vice president of sales and marketing. In October 2002, Rubin founded Docutrend with his partners Edward and Alexander Solomon. Since Docutrend's founding, it has grown to a $13 million-plus dealership with more than 50 employees and more than 6,000 active machines in the field. Docutrend is a Pros Elite 100 dealership and has consistently been ranked as an Inc. 5000 company for the past six years, demonstrating double-digit growth year over year. Docutrend is an authorized Canon, HP and Samsung dealership. Rubin is married with four children and lives in Englewood, New Jersey.
---
Educational Sessions
The Industry Benchmarks & Your Company Value Proposition
Todd Johnson, associate, Strategic Business Associates
As taught in BTA's ProFinance 2.0, the industry benchmark model is as critical to measuring and achieving success as it has ever been. In our hypercompetitive environment, knowing what "good" looks like and how to diagnose your performance results could make all the difference for your business. In addition, your company's value proposition, whether to the customer or a strategic buyer, hinges on these key results.
Johnson is an industry consultant with Strategic Business Associates. He was a founder of Global Imaging Systems Inc. and held various positions there during his 13-year tenure, ultimately serving as senior vice president of acquisitions before and after the company was acquired by Xerox Corp. He was involved in all 80-plus acquisitions made during his tenure. Johnson was previously a U.S. Marine Corps officer and earned a bachelor of science degree in management from Pennsylvania State University.
Seat-Based Billing — Opportunities & Challenges in Disrupting a 30-Plus-Year-Old Model
Luke Goldberg, executive vice president of sales & marketing, Clover Imaging Group
More and more, today's dealers are complaining that the cost-per-page (CPP) model of billing has become stagnant and commoditized. The model only thrives when and if users are printing more, which is not the direction of the prevailing winds. While seat-based billing (SBB) is not for every dealer or end user, it does offer multiple benefits to both. It allows the office technology dealership to evolve its platform beyond device management to true user management, while also driving potentially higher revenue; SBB is an open platform allowing for layering of complimentary services. For the user, it offers a fixed budget for printing and it opens up new opportunities for greater efficiencies, savings and enhanced workflows that the dealer would have not been incentivized to offer in a CPP platform, since these cost drivers were driven by print. This session will address these opportunities and challenges, and will also highlight some case studies from dealers who have implemented the SBB strategy, sharing some of their initial implementation obstacles and wins.
Goldberg is the executive vice president of sales and marketing for Clover Imaging Group. He is responsible for developing worldwide market analysis, examining sales trends, and expanding and analyzing emerging sales channels and opportunities for the industry. Goldberg is also responsible for Clover Imaging Group's Latin American sales, MPS business, OEM relationships and global marketing. With more than 25 years of experience in the imaging supplies industry, he has extensive industry knowledge and expertise in sales and marketing techniques, industry trends and developments, market analysis and sales channel development. He has been a longtime speaker at global trade shows and a contributor to industry trade magazines.

Fall Colors Retreat Sponsors